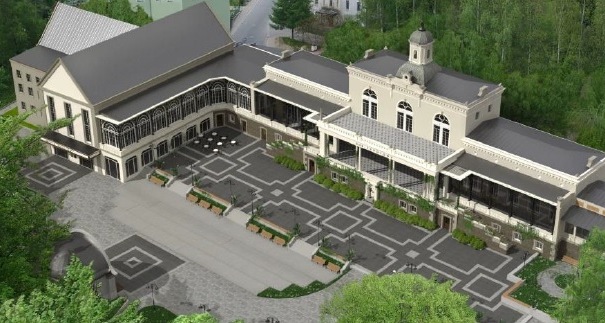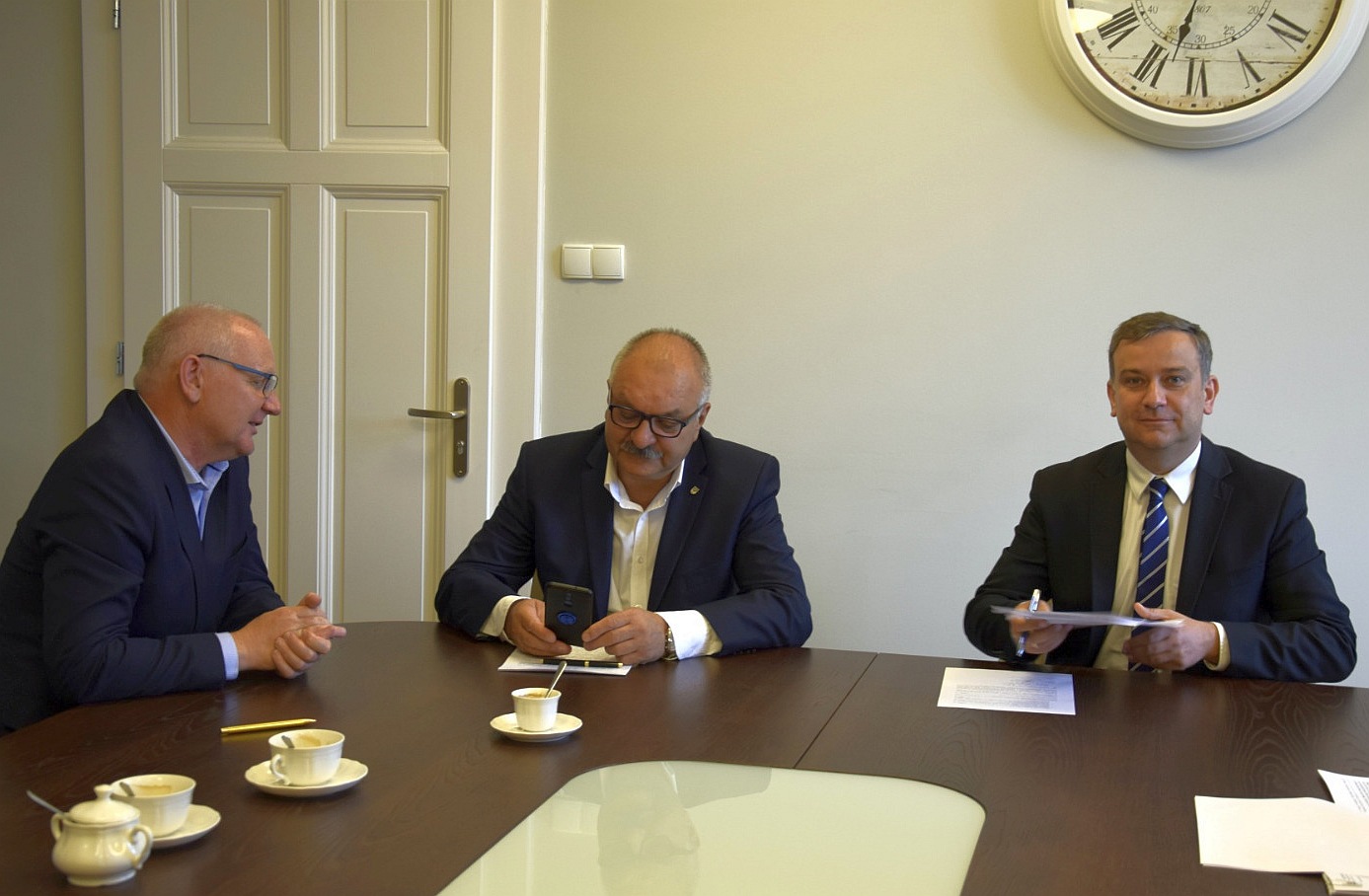 Drodzy Mieszkańcy Miasta i Gminy Lądek-Zdrój. Z przykrością informuję, że po raz kolejny (a dokładnie 7-my) nie otrzymaliśmy dofinansowania z rządowego programu Inwestycji Strategicznych – na remont naszego najważniejszego i najbardziej strategicznego budynku w naszej gminie – Domu Zdrojowego. Budynek ten w tragicznym stanie przejęliśmy od Zarządu Województwa Dolnośląskiego – właściciela spółki Uzdrowisko Lądek-Długopole. Otrzymaliśmy zapewnienie, że jak tylko pojawią się odpowiednie środki w pierwszej kolejności je dostaniemy na ratowanie jednego z najpiękniejszych obiektów kultury uzdrowiskowej w Polsce.
Na zdjęciu Marszałek Cezary Przybylski trzymający mój telefon na którym ogląda wizualizację Domu Zdrojowego, oraz ówczesny wice Marszałek – a teraz kandydat na posła Marcin Gwóźdź. Zdjęcie zaraz po podpisaniu aktu notarialnego przekazującego obiekt gminie Lądek-Zdrój.
Po raz kolejny dostaliśmy "0" słownie: ZERO zł.
A dlaczego? chyba najwyższy czas odsłonić kulisy.
Wszystko zaczęło się od momentu w którym stanowczo odmówiłem podpisania porozumienia z PIS – Panu Michałowi Dworczykowi i Aleksandrowi Szwedowi. W galerii pełna treść owego porozumienia. Z 3 powodów: nie było ro porozumienie z rządem RP jak sugeruje treść tylko z partią PIS, w treści były uwzględnione też środki europejskie (niedopuszczalne!) oraz najważniejsze: decyzje o tym jakie powstaną inwestycje i działania na terenie gminy podejmuje się na sesjach Rady Miejskiej, a nie w Warszawie w gabinetach ministrów oraz na zebraniach partyjnych – i to głównie zdecydowało o mojej decyzji. Jestem samorządowcem.
Od tego momentu zaczęły się wszystkie moje problemy na linii samorząd – rząd – parlamentarzyści z PIS.
Domyślam się tylko patrząc na przyznane kwoty, że inni burmistrzowie i wójtowie podpisali porozumienia z PIS – ale nie wszyscy się do tego oficjalnie nie przyznają.
Jedno jest pewne, zostaliśmy jako włodarze poróżnieni i skłóceni zarówno w powiecie jak i regionie.
Ja jednak zdania nie zmieniam od pierwszego mojego dnia urzędowania: moja partia nazywa się Lądek-Zdrój co wielokrotnie powtarzałem publicznie.
O pozostałych kulisach, być może napiszę kiedyś długi felieton, jak polityka potrafi zniszczyć samorządność i to przede wszystkim ingerując we wszystkie jego działania. Wszystko idzie w kierunku centralizacji i pełnego uzależnienia finansowego. A niezależność finansowa jest fundamentem samorządności. Budżet gminy jest procedowany i uchwalany na sesji RM i stanowi najważniejszy dokument wykonawczy w danym roku. Nie może być tak, że składamy wnioski i albo dostaniemy, albo nie, bez żadnych kryteriów i uzasadnienia. To wtedy jest czysta polityczna rozgrywka rządzących z czym nigdy się nie zgodzę.