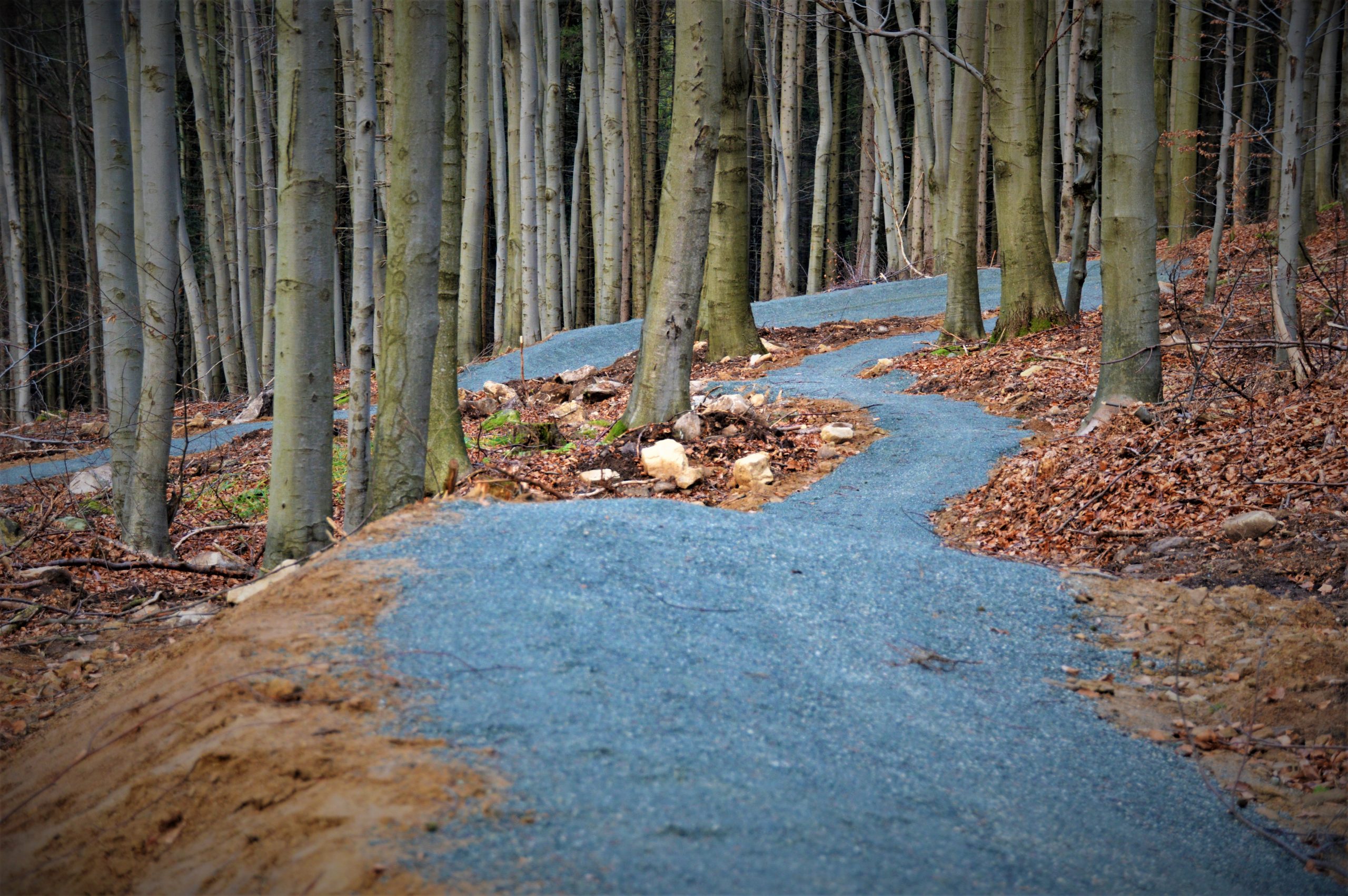 W środę 16 lutego 2022r. Burmistrz Lądka-Zdroju – Roman Kaczmarczyk podpisał w imieniu Gminy Lądek-Zdrój umowę na wykonanie zadania inwestycyjnego, polegającego na przebudowie ścieżek leśnych na ścieżki rowerowe typu Singletrack na górze Trojak.
Wyłonione w toku postępowania przetargowego przedsiębiorstwo "Transport Ciężarowy, Tartacznictwo, Wdowiak Jan" w najbliższym czasie pracować będzie nad stworzeniem kolejnej, ok. 5-kilometrowej pętli ścieżki rowerowej, której przebieg pozwoli cyklistom na dotarcie z Lądka-Zdroju na sam wierzchołek góry Trojak. Szczyt ten znany jest z licznych skał oraz znakomitego punktu widokowego ulokowanego na jednej z nich – na Trojanie. Dotychczas z tego miejsca korzystali z reguły wyłącznie turyści piesi – po wykonaniu inwestycji możliwe będzie dotarcie do tego miejsca także na rowerze. Jest to o tyle istotne, bowiem równolegle w tym samym czasie lądecki samorząd prowadzi zadanie związane z budową nowej platformy widokowej, dzięki której będzie można w bezpieczny sposób korzystać z punktu widokowego i bezproblemowo podziwiać rozciągające się z tego miejsca panoramy okolicznych łańcuchów górskich, Lądka-Zdroju i sąsiednich miejscowości.
Koszt budowy nowego Singletrack'a, wg złożonej przez Wykonawcę oferty, to kwota 545 505,00 zł – pętla  zostanie oddana rowerzystom do użytku jesienią bieżącego roku.
Zarówno budowa ścieżki rowerowej jak i platformy na Trojaku prowadzone są przez Gminę Lądek-Zdrój w ramach działania pn. "Budowy kompleksowej ogólnodostępnej infrastruktury turystycznej na terenie Gminy Lądek-Zdrój" dzięki pozyskanemu wsparciu finansowemu w ramach Rządowego Funduszu Inwestycji Lokalnych – funduszu przeciwdziałania skutkom Covid-19.