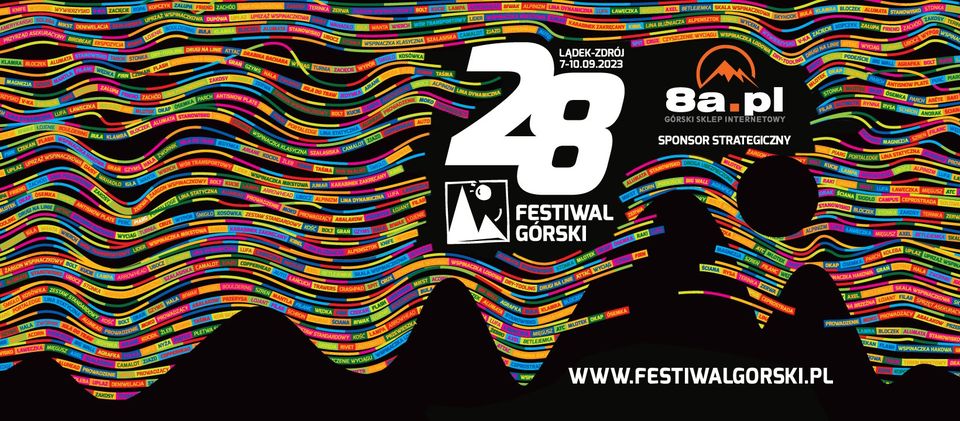 Festiwal Górski im. Andrzeja Zawady to najstarsze i najbardziej znane wydarzenie Ludzi Gór w Polsce. To właśnie w Lądku-Zdroju, od dziesięcioleci, spotykali i spotykają się pasjonaci, aby rozmawiać, oglądać i wsłuchiwać się w rozmaite opowieści o tematyce górskiej.
To także najstarszy i jeden z największych festiwali górskich na świecie – lądecki kurort to jedyne miejsce poza Alpami, w którym odbywała się ceremonia wręczenia prestiżowej nagrody, jaką są Złote Czekany. Tegoroczna edycja potrwa 4 dni i odbywać się będzie się w dniach 7-10 września – uzdrowiskowa część Lądka-Zdroju stanie się w tym czasie jednym, wielkim i rozległym miasteczkiem festiwalowym.
Podobnie jak w poprzednich edycjach, tak i tym razem w trakcie Festiwalu Filmów Górskich, zobaczymy kilkadziesiąt tytułów zgłoszonych i zakwalifikowanych do konkursu filmowego.
Szczegóły programowe na stronie Organizatorów:
Zapraszamy!