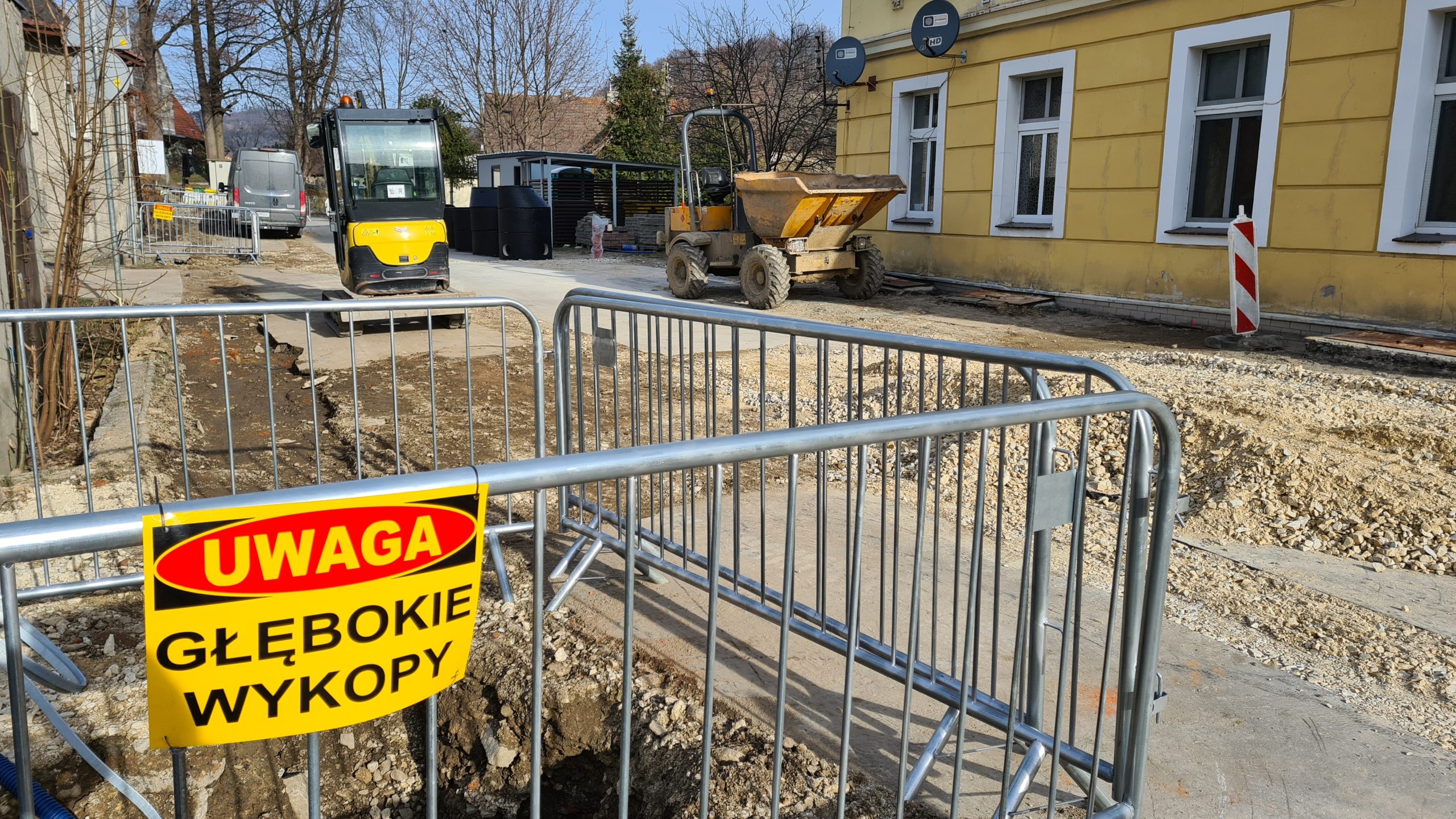 Wkrótce pojawi się tutaj nowa, brukowana nawierzchnia jezdni (wykonana z granitowej kostki surowołupanej) oraz nowe nawierzchnie chodników (wyłożone płomieniowymi płytami granitowymi). Zastosowanie takiego rozwiązania i materiałów – zamiast zwykle stosowanego i tańszego do wykonania "dywanu" asfaltowego oraz chodnika wyłożonego kostką betonową – to wymóg dolnośląskiego konserwatora zabytków.
Mając powyższe na uwadze – aby zminimalizować na najbliższe lata ryzyko jakichkolwiek awarii i związanych z tym konieczności rozbierania wtedy nowo powstałych nawierzchni – samorząd podszedł do zadania kompleksowo.
Przed wykonaniem nowej jezdni i chodników zostaną wykonane prace związane z budową nowej sieci wodociągowej i przyłączy, budowa nowej kanalizacji deszczowej, a także budowa nowej instalacji oświetlenia ulicznego (wraz z doświetleniem przejść dla pieszych).
Obecnie w ciągu ulicy prowadzone są już roboty ziemne – poruszanie się w tym rejonie zostało mocno ograniczone i może stanowić pewne utrudnienie dla okolicznych mieszkańców (zarówno w sensie dojazdu do obiektów jak i parkowania pojazdów).
Tutaj bardzo prosimy mieszkańców aby wykazali odrobinę zrozumienia i nie parkowali swych samochodów w ciągu ulicy, stanowi to bowiem poważne utrudnienie przy wykonywaniu prac budowlanych. Uciążliwości te jednak zostaną Państwu już niedługo wynagrodzone nową odsłoną tej przyrynkowej uliczki.
Przebudowa ulicy Kościelnej w Lądku-Zdroju realizowana jest w formie w formule "zaprojektuj i wybuduj" – zadaniem zajmuje się wyłoniona w drodze postępowania przetargowego firma HOUSE CONCET Krzysztof Machulak z Kraśnik.
W ramach tego działania powyższa firma dokona także przebudowy ul. Leśnej w Lądku-Zdroju – wartość zadeklarowanej oferty dla inwestycji, to kwota: 8 474 700,00 zł;