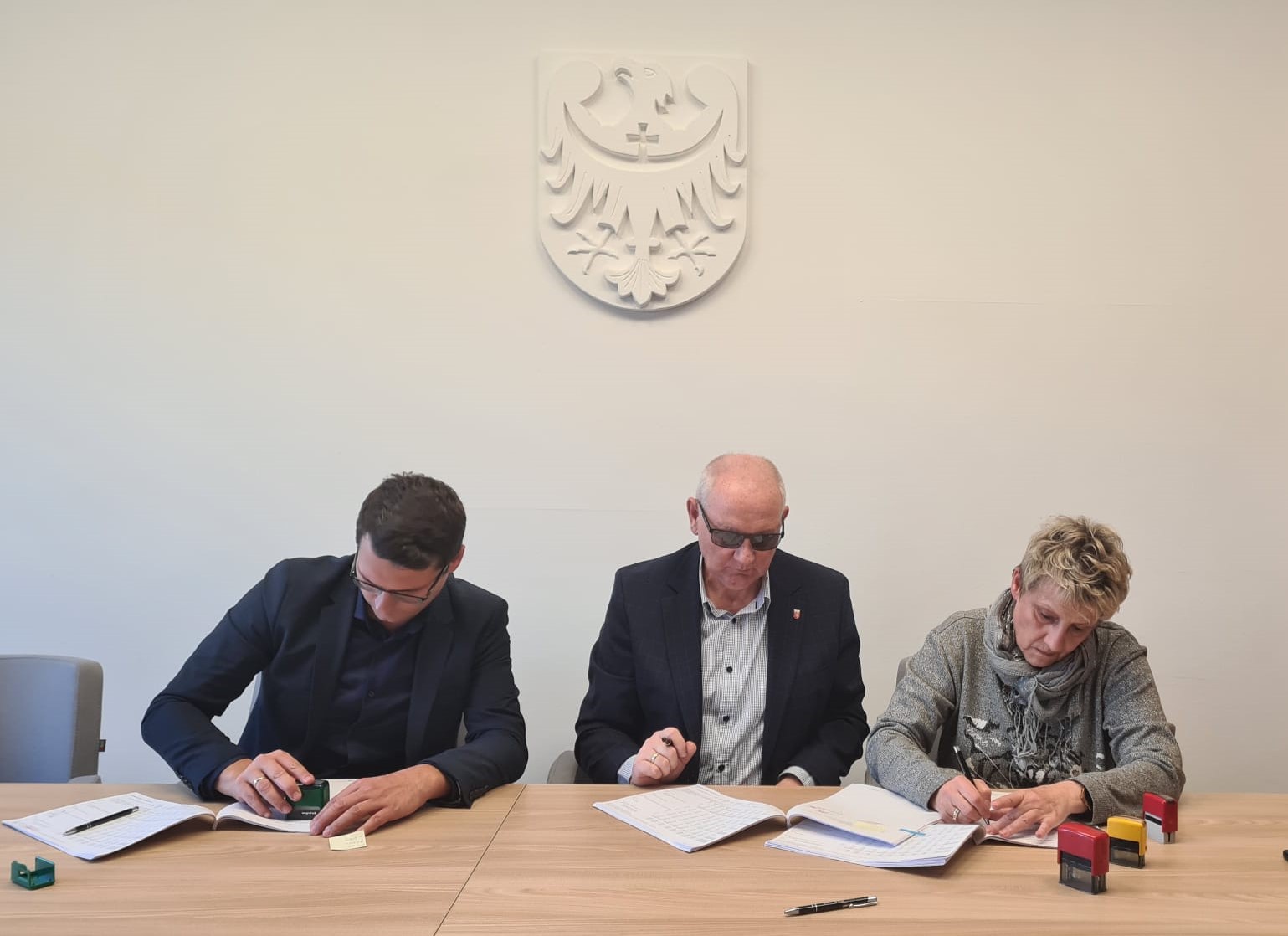 Wczoraj, 28 listopada 2022 r., w siedzibie Urzędu Marszałkowskiego Województwa Dolnośląskiego we Wrocławiu, Burmistrz Lądka-Zdroju – Roman Kaczmarczyk, w asyście Skarbnik Gminy Lądek-Zdrój – Wioletty Wiśniewskiej, podpisał umowę na dofinansowanie wymiany oświetlenia Parku 1000-lecia w Lądku-Zdroju na energooszczędne.
Na ten cel – w ramach inicjatywy "LEADER" pilotowanej przez Stowarzyszenie Kłodzka Wstęga Sudetów – Lokalna Grupa Działania z siedziba w Lutyni – Urząd Marszałkowski Województwa Dolnośląskiego, reprezentowany podczas podpisywania umowy przez Wicemarszałka Województwa Dolnośląskiego – Grzegorza Mackę, przekaże ponad 233 tys. zł na realizację tego zadania .
Dzięki powyższemu wsparciu działanie wpisze się w prowadzoną obecnie przez lądecki samorząd kompleksową wymianę oświetlenia na terenie miasta i gminy.
W przypadku Parku 1000-lecia dotychczasowe latarnie zostaną wymienione na LED-owe, przy czym nowe słupy będą charakteryzować się ozdobną, "parkową" formą (obecnie uzgadniania z Konserwatorem Zabytków). To wszystko z uwagi na typowo kurortowe, klimatyczne i krajobrazowe założenie parkowe, które położone jest w samym sercu uzdrowiskowej części Lądka-Zdroju.
Nadmieniamy, że to kolejne wsparcie finansowe pozyskane przez gminę Lądek-Zdrój. Niedawno informowaliśmy także, że w ramach "Dolnośląskiego Funduszu Pomocy Rozwojowej 2022" lądecki samorząd otrzymał prawie 95 tys. zł dofinansowania na budowę autonomicznego oświetlenia drogowego, co pozwoliło oświetlić ul. Langiewicza oraz górny odcinek ul. Granicznej w Lądku-Zdroju.