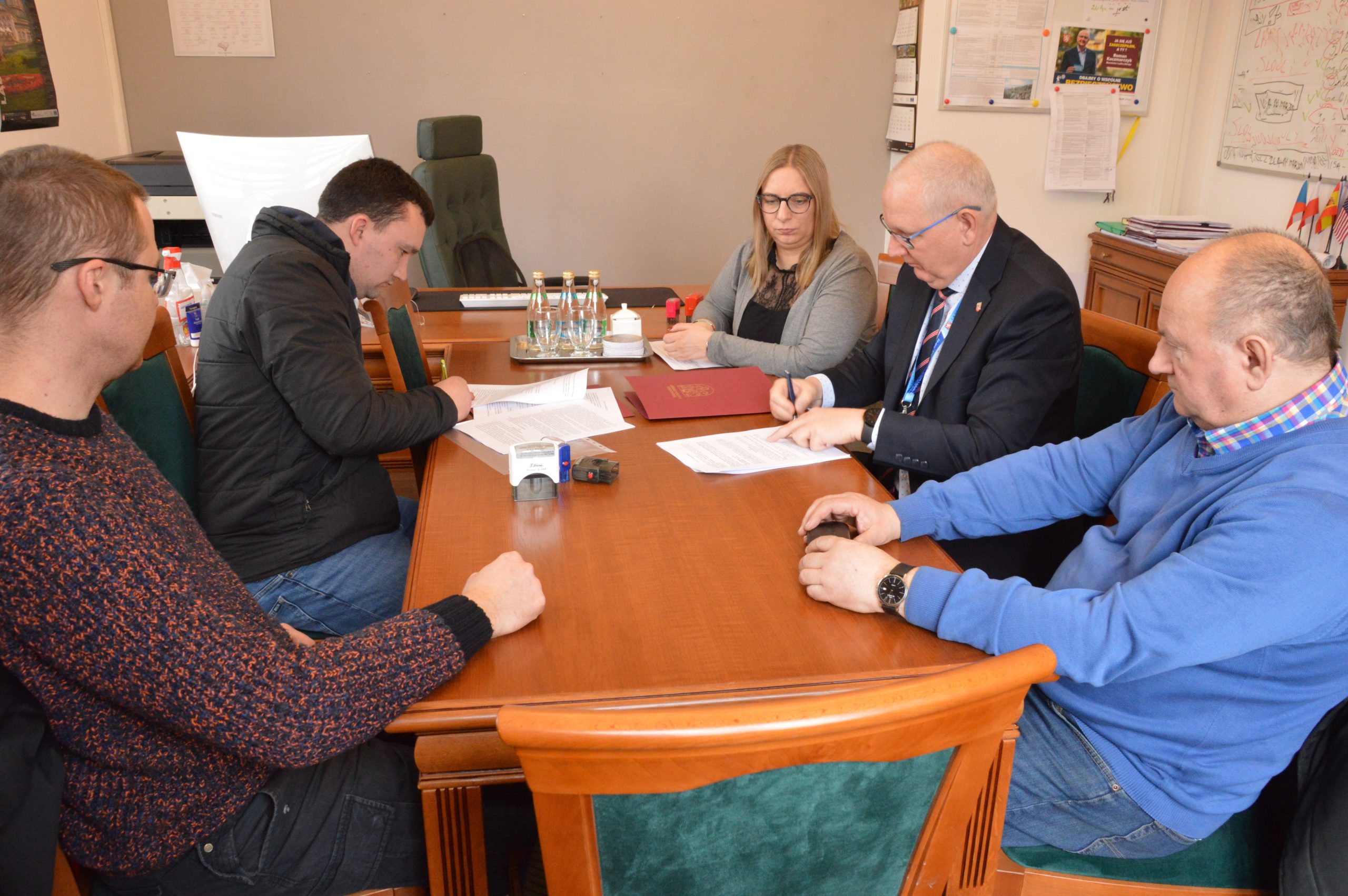 Jak tylko pozwalają na to możliwości, tak tylko lądecki samorząd stara się zadbać o zabytkowe obiekty będące w zarządzie gminy. W tym celu od kilku lat intensywnie szukano możliwości wcielenia w życie pozyskanej wcześniej koncepcji odrestaurowania, tj. wykonania kapitalnego remontu znajdującej się na Wzgórzu Świętojerskim zabytkowej wieży zegarowej.
Dzięki pozyskanym przez Gminę Lądek-Zdrój środkom Rządowego Funduszu Inwestycji Lokalnych – funduszu przeciwdziałania skutkom Covid-19 udało się skutecznie przeprowadzić postępowanie przetargowe i wyłonić Wykonawcę tego bardzo istotnego dla uzdrowiskowo-turystycznego kurortu zadania, którego wartość wyceniono na 286 231,18 zł
Dzięki temu w dniu 15 lutego 2022r. Burmistrz Lądka-Zdroju – w imieniu lądeckiej gminy – podpisał umowę z przedstawicielami Wykonawcy – firmą "WASAMA" Roboty Ogólnobudowlane, Instalacje Sanitarne, Instalacje i Pomiary Elektryczne D.K.Z. Sadlińscy Sp. J. rozpoczynając tym samym praktyczny etap odrestaurowania wieży zegarowej pod roboczą nazwą zadania: "Rewitalizacja wieży zegarowej na Wzgórzu św. Jerzego w formule zaprojektuj i wybuduj".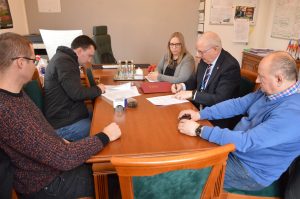 Fot. 1. Podpisanie umowy pomiedzy samorządem a wykonawcą prac rewitalizacyjnych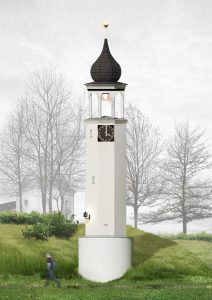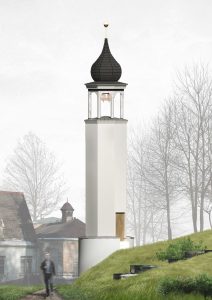 Fot. 2 i 3. Szkice koncepcji odrestaurowania obiektu wg Pracowni Regioprojekt
Warto zaznaczyć, że jest to już kolejne działanie lokalnego samorządu ukierunkowane na przywrócenie do łask zabytkowych obiektów znajdujących się we władaniu gminy. Wcześniej udało się odrestaurować przejętą niedawno od uzdrowiskowej spółki Muszlę Koncertową, natomiast w kolejce do rewitalizacji czeka pozyskany do majątku gminy (także od spółki uzdrowiskowej) Dom Zdrojowy. W przypadku tego obiektu – z uwagi jego wielkość i zakres wymaganych prac – idea przeprowadzenia odbudowy tego zabytku uzależniona jest od pozyskania przez lądecką gminę wsparcia finansowego w ramach odrębnie złożonych i czekających na pozytywne rozpatrzenie wniosków projektowych.