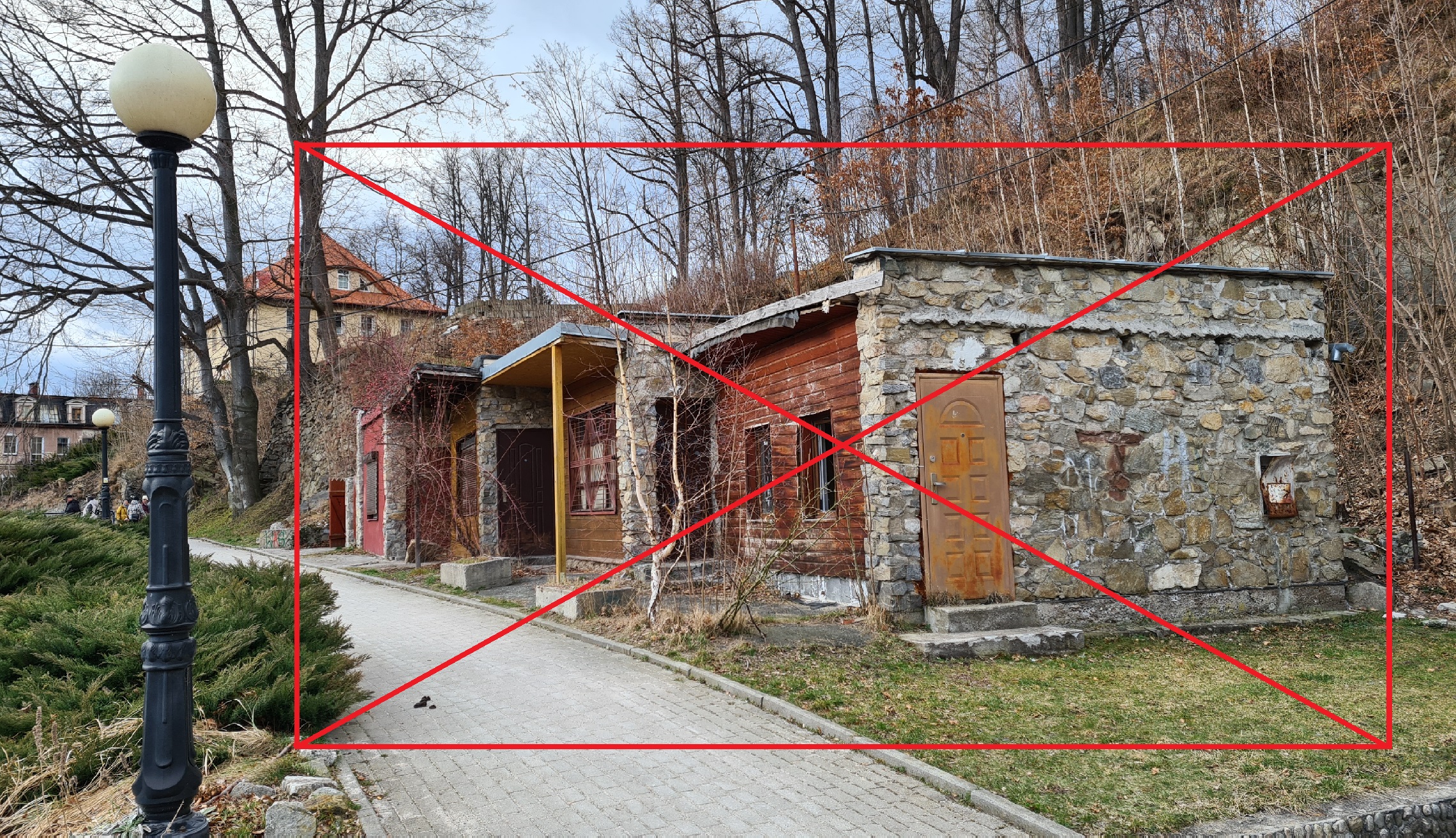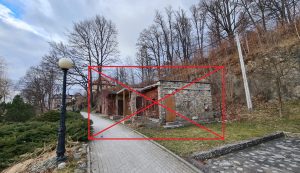 Trwają prace rozbiórkowe starych, zniszczonych pawilonów handlowych przy Placu Marii Skłodowskiej-Curie. Na ich miejscu już wkrótce powstanie nowoczesna toaleta publiczna, której tak obecnie brakuje w uzdrowiskowej części Lądka-Zdroju.
Lokalizacja toalety nie jest przypadkowa – to najlepsza możliwa i dostępna lokalizacja dla tego rodzaju obiektu użyteczności publicznej. Teren jest własnością gminy – najbliżej stąd do Parku Zdrojowego, znajduje się tutaj jeden z większych parkingów samochodowych oraz plac, przy którym często parkują autokary z turystami zwiedzającymi serce lądeckiego Kurortu.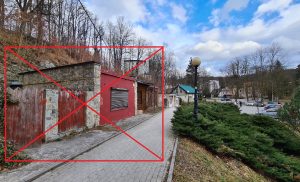 Zadanie realizowane jest przez Gminę Lądek-Zdrój pod nazwą: "Budowa ogólnodostępnej toalety przy parkingu na Pl. M. Skłodowskiej-Curie – w formule zaprojektuj i wybuduj". Wykonawcą – wyłonionym w drodze postępowania przetargowego – jest firma "KAROL GŁOWA", z siedzibą w Modlniczce. Wartość całej inwestycji (z zaprojektowaniem, wyburzeniem starych pawilonów, usunięciem odpadów budowlanych oraz budową nowej toalety) to kwota: 430 500,00 zł.
Jeżeli nie pojawią się nieprzewidziane sytuacje, toaleta winna być dostępna dla ogółu społeczeństwa już na początku nadchodzących wakacji.
Inwestycja wsparta została dofinansowaniem w ramach rządowych środków Funduszu Przeciwdziałania COVID-19 dla gmin turystycznych górskich, z przeznaczeniem na inwestycje/zakupy inwestycyjne z zakresu ogólnodostępnej infrastruktury turystycznej.